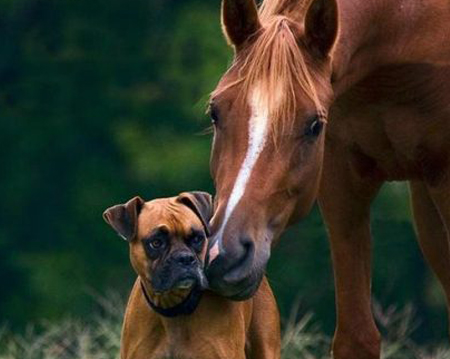 Instructors
Large & Small Animal Acupressure Correspondence Level 2
Large & Small Animal Acupressure Correspondence Level 2
Level 2
$2,000.00
Course is completed online via correspondence
(116  home study cognitive hours)
Prerequisite: RMSAAM Level 1 Large and Small Animal Acupressure Correspondence or On Campus Course
Continuing in your Large and Small Animal Acupressure training, this Level 2 program consists of the following topics:
Determining Imbalances and related Point Work: Five Vital Substances, 4 Patterns of Disharmony, Pathology of Qi, and 6 Exogenous Factors
Point Groups
Five Element and Specific conditions for the Canine and Equine
Five Element Theory Creation and Control Cycle Assessment and Point Work
Canine and Equine Nutrition
Floral Acupressure
4 Case Studies
Several Skype or Facetime Sessions with RMSAAM's Acupressure Instructor
Students will receive their Practitioner Certification once they have sufficiently completed all post class work including electives

16 hours of electives are required. These may be taken at RMSAAM or another school and credit may be given for previously taken courses. Examples: Massage, Essential Oils, Aromatherapy, Reiki, Animal Communication, Flower Therapy, Nutrition, T-Touch, HTA, etc.
Please Note:  To gain access to this Correspondence Course, we will need your full payment and Signed Enrollment Form.  Once we receive these, we will contact you with your log on instructions.
Course Reviews
5 stars

0

4 stars

0

3 stars

0

2 stars

0

1 stars

0
No Reviews found for this course.